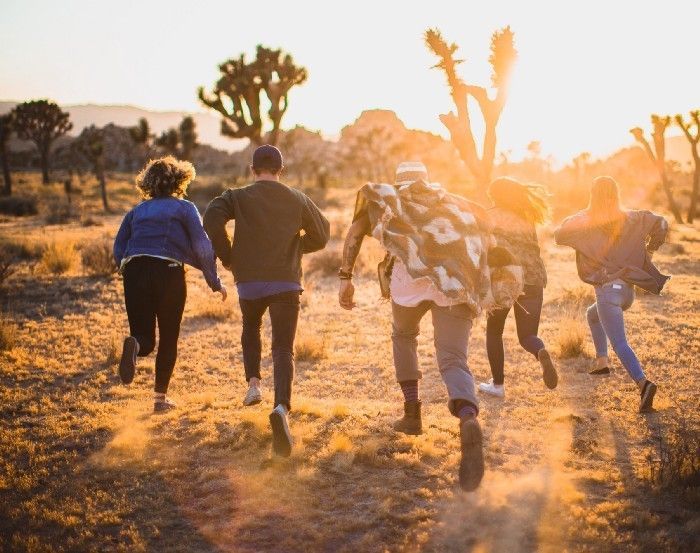 Have you considered participating in a startup accelerator? Is it worth your time and effort? Will participating improve your odds of successfully fundraising down the road?
These questions — and so many more — should be considered before deciding if an accelerator is right for you. While most have similar traits, each program has its specific terms (program length, equity equation, access to mentors, etc.). Before committing, use available resources and make sure a program fits your needs.
For the intent of this article, I'll offer a perspective on angel investors' interest in funding startups that participate in accelerators. It's worth understanding why angels follow these programs for deal flow and the realistic timing of being able to raise outside capital post completion of a program. We've culled together insights from our angel group's investment activity and direct feedback from portfolio companies to better understand how accelerators help both founders and investors.
But first, what do founders say?
Ask most founders about their experience with an accelerator program and you'll likely hear a positive response. From the basics of assisting with company organization to providing a life-long community of fellow founders, these programs offer a wide array of assistance.
According to our group's portfolio companies, many appreciated the expansion of their professional network, access to potential partners and customers, and the introduction to investors. Programs offer the structure many early startups need to remain focused and accountable to their immediate goals. Limiting wasted time and energy on activities that pull founders in the wrong direction is a huge benefit for companies just starting out.
Forced accountability to progress when you have a million directions you can take helped us avoid spinning in circles.

— Cory Scott, Founder/CEO of LiveBy
Not surprising, the most noted benefit from our portfolio was the knowledge gained on how to pitch investors and raise capital. Fundraising is typically a long, challenging process. A race that many founders find themselves continuously in once they close that first round. Gaining a solid understanding of how to efficiently raise funds, when to raise, and from whom will give any entrepreneur an upper leg in the process. One founder even shared that while none of the early capital leads converted, it helped him begin building an investor network that eventually paid off.
In our local ecosystem, a new program (NMotion Accelerator Studio) recently launched in partnership with gener8tor, and the structure it offers to local entrepreneurs is exciting.
Accelerators also tend to streamline resources for founders.
Said Scott Henderson, Managing Director of NMotion
"To turn an idea into a thriving company, entrepreneurs need access to mentors, customers, corporate partners, and investors. Any entrepreneur can obtain these pieces on his or her own if they have enough time. The benefit of an accelerator is bringing them all together much more efficiently.
A great example is our 'Investor Swarm' at the end of the Accelerator Studio program. For an entire month, each startup will pitch more than 85 unique investors (angels, angel networks, seed funds, VCs, corporate VCs, and family offices). Each of those conversations provides the entrepreneur with vital feedback and opens doors to new opportunities. That is one type of efficiency that an accelerator brings."
Angels like it, too
Another great benefit of participating in startup accelerators is that many angel investors use these programs as a source for deal flow. Angel investing is highly risky, time-consuming, and takes a well-diversified portfolio of at least twenty investments to improve the odds for a return that outperforms traditional investment options.
Many angels want to help and be available to all of their investment companies, but with a large portfolio, the reality is unlikely. In many situations, the angel investor will lack industry-specific knowledge or won't have enough time in the day to truly add value to each company in their portfolio.
So how can angels de-risk their investments? Enter accelerator programs. There are many advantages to investing in startups that have participated in such programs, including:
Entrepreneurs have an on-going support system of mentors, advisors, and peers.
Customer boundaries have been pushed and the expectation is that companies have stronger market validation.
Broader investor connections have been made for future capital needs, allowing angels to assume their investments have access to longer runways.
Signals to investors that the founder is willing to invest time and energy into self-improvement and uses available resources to their advantage.
Angels investors understand company participation in an accelerator program is not a guarantee for success. But it can certainly help reduce the amount of risk taken with an early-stage investment.
What about the numbers?
Like many others, our angel group uses accelerator programs as a pipeline for potential investment opportunities. While participating in a program is not a requirement from our group, there's a level of merit associated with those that do have it on their resume. With the recent chatter on accelerator programs in our ecosystem, I was curious to look back on participation numbers within our angel groups' portfolio.
Quick Hits:
Out of 49 portfolio companies, at least 21 (43%) participated in one or more accelerator programs. In addition to the companies, our members also invested in two local accelerator funds, providing them ownership in all participating companies of the programs.
Our groups' portfolio is relatively young and will take a few more years before we begin to understand the impact (if any) that accelerator participation has on reaching a successful exit. However, even in the throws of 2020, we celebrated a local success story when Nebraska-based Quantified Ag (an accelerator participant) was acquired by Merck Animal Health. Out of the 21 investments mentioned previously, we've had another company acquired and one that closed its doors.
Whether it was intentional or not, our group's investors have steered towards backing companies that participated in accelerator programs. Most likely it was the combination of well-presented founders and the expansion of support and resources that these companies had access to that appealed to our members and made them want to invest.
For an additional perspective, let's look at the statistics of gener8tor participants as it relates to life after the program. Out of gener8tor's 101 investments, they've had:
6 companies acquired
59% of gener8tor alumni have raised more than $1M in follow-on financing or have been acquired
90% of gener8tor alumni have raised more than $250K in follow-on financing or have been acquired
My intent isn't to focus solely on the ability to raise capital as the prime indicator for future success — for either founders or investors.
However, capital is a common necessity for startups to grow and many will fail due to lack of financial runway. Capitalizing on a program that offers assistance and a more defined path to raising capital may be of interest to you and your company.
Show me the money?
Congrats, you just wrapped up the accelerator program and investors are knocking on your door, right? For most companies, probably not. Reaching the end of a program does not guarantee immediate interest from investors. Looking at our group, only a handful of investors participate in demo days and that's not when investments are made.
The completion of an accelerator program does, however, show a level of preparedness for future growth. Angels still want to see companies reach key performance metrics (revenue traction, customer base, etc.) before they are ready to write a check. Capitalize on the program's introductions to investors and foster those relationships until the timing is right for both sides to move forward. Ask investors if you can add them to your distribution list to receive quarterly updates. Find a few that are drawn to your work and can provide direct feedback on a regular cadence.
Startup accelerators offer entrepreneurs numerous benefits, and I urge caution against joining purely for fundraising reasons. Figure out where you need help and find a program that meets you where you're at. And remember your parents' adage of "you get out of it what you put into it."
---
Disclaimer: The opinions expressed do not necessarily reflect those of the Nebraska Angels organization or its members.
The original article appeared first on Medium
A quick thanks to a handful of Midwest accelerator programs that supported and influenced many of our portfolio companies: NMotion, Pipeline, gener8tor, and The Startup Collaborative!
Photo by Jed Villejo on Unsplash